The Challenge
Trauma is a pervasive health concern in the U.S. – more than two-thirds of children experience one form of childhood trauma by the age of 16. That number increases when you include experiences of racism or discrimination. Trauma, when left unaddressed, can impact our physical health and disrupt everyday skills like solving problems, managing priorities, or building relationships.
Historically and nobly, affordable housing providers have been focused on the creation and preservation of units. This is essential. The U.S. has a deficit of 7 million homes, with the greatest supply shortage at low-income price points. Moreover, only 1 in 4 households eligible for housing assistance receives it.
But the US affordable housing system is subject to a complex web of rules and regulations that often forces housing providers to prioritize regulatory compliance over the wellbeing of residents, frontline staff and communities. Instead of breaking the cycle of trauma, mission-driven affordable housing providers are often constrained by a system whose rules, policies and norms can trigger or even perpetuate, the very problems they are trying to solve.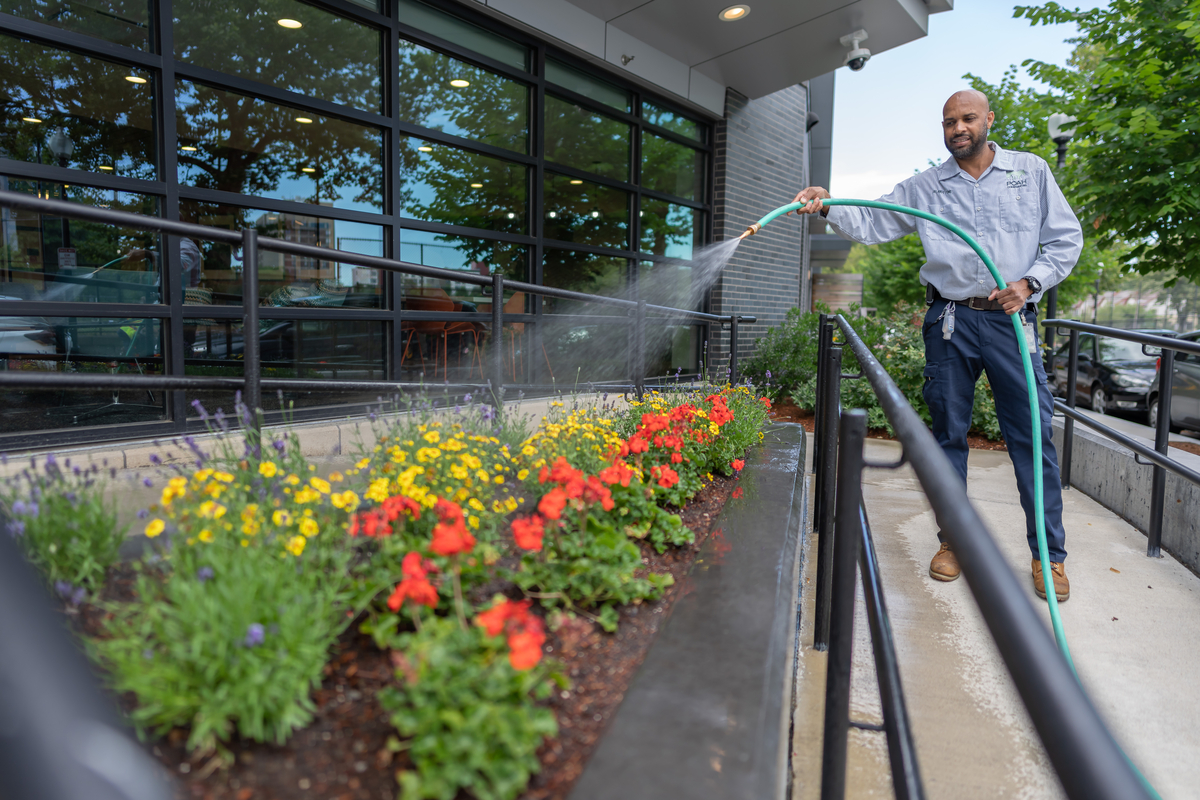 The Opportunity
Trauma-Informed Housing is a model developed by POAH that combines two complementary frameworks: human-centered design and trauma-informed care. At their core, both approaches prioritize people.
At POAH, we believe this approach strengthens our mission: to preserve, create and sustain affordable, healthy homes that support economic security, racial equity and access to opportunity for all. We believe trauma-informed housing is a better way to get there.
This approach isn't just good for the residents who ultimately use or benefit from affordable rental housing. It's also good business. If we invest in solutions that are not targeting root causes or design spaces that don't function well for the people who use them, we'll continue to spend money, time and other scarce resources on band-aid solutions that don't actually address the problem.
We hope this toolkit inspires other mission-driven housing owners, and those who invest or regulate them, to commit to becoming trauma-informed. And in turn, to invest in projects, programs and organizations that are trauma-informed.